Personal Statement Writing Service For You
Calculate the price
Students throughout Canada often have to complete personal statements when applying to top-level colleges and universities. The idea of writing a statement about who someone is and what one's goals are sounds simple, but the task is more complex than one might realize. Our personal statement services at StudyBay will help you improve your chances of getting into the best schools in Canada.
Many things go into this type of paper, and the standards schools have for reviewing these statements are often extensive. Schools have vast numbers of students applying, so a school will have high standards for determining which statements are the best. You'll have to prepare a quality project to improve your chances of being accepted at a school.
Why Would You Require Canadian Personal Statement Writing Services?
A personal statement is a more complex writing task than you might realize.
Your writing will entail many points:
You can list something about your life story that might be interesting or unique.
You can also explain how your life has been impacted by various events, people, or family situations. Anything that sets you apart and shows your motivation to study will be ideal.
You can discuss any hardships or obstacles you have dealt with while explaining how you overcame these problems. Discussing how you've managed to get beyond various struggles in your life can help a school see how hard you work.
Explaining any personal qualities relevant to your field of study also helps. You can discuss your attributes and capabilities to explain why you feel you're the right person for the work at hand.
Depending on the school, you might have to write about something specific. You might have to register a thought-out and thorough answer to a question a school might pose.
A university personal statement writing service can help resolve the problems a student has when trying to complete a project. You can get help by asking a professional writer to assist you in creating a quality statement that meets your school's demands. You can submit information on your writing content and what standards an admission board holds for a writer, and that professional will then prepare a project that works within the school's guidelines.
You aren't alone, as even the best students can struggle in writing personal statements for many reasons:
Some students might not have the planning skills necessary to complete a project of this nature. They might not recognize how a statement works and what to include.
It's not easy to figure out how to convey certain ideas in a statement. A student might not know about their values and what is ideal to add.
A statement can include an angle focusing on a particular topic. Not all students know how to determine what angles they should follow when writing their declaration.
A school's requirements might be too complex or hard to figure out. Some students may require help completing their tasks.
Some students need help to complete personal statements within certain word limits. Schools often have word limits for these statements to give them time to review all the statements applicants submit.
Anyone aiming to pay for personal statement services will find our work at StudyBay to their benefit. You can trust us when requesting online help with your personal essay.
Our writing service can help improve your chances of earning admission to your desired school. Your writer will review the rules for your statement and work with the content you provide to create a customized declaration that covers who you are and what skills you hold. The work will showcase why you are the best person for a school to admit.
Hire a Writer For Personal Statement Services In Canada
You'll be assured you will find the best writers for your statement when you hire us at StudyBay. Our service uses a thorough screening process to ensure you'll receive help from only the best writers:
Our writers, with deep knowledge in various disciplines, have degrees from various prominent schools around Canada, like Montreal, McGill, Guelph, Simon Fraser, and Carleton.
Our writers are native English speakers who will complete your task as necessary and ensure proper grammar and formatting.
Our personal statement writer service analyzes all prospective writers by having them complete ability exams, work on test projects, and provides verification of their academic credentials.
All writers are committed to completing quality projects on time. They can work with whatever instructions you have while fitting all academic guidelines.
We assure you that our writers are capable of completing their tasks the right way. We only hire those who have completed our tests and reviews, and anyone who is rejected will have to wait another six months before trying to apply again.
What Can You Get From Our Personal Statement Writers?
Our expert writers at StudyBay can help students throughout Canada with their statements. We recognize the value of a statement of purpose, as it's the first impression you'll make to a school.
A school can use everything you include in your statement to determine if you're the right person for that institution. But you'll have to provide unique details on yourself to make you stand out from the hundreds or thousands of other statements a school might review each year. The best personal statement writing services will help you illustrate your qualities to a school in a way that fits.
Your writing will illustrate many things about you, including:
Who you are
How you approach problems
How you interact with the world
Your academic goals
Motivations for study
Anything that makes you distinct from other people
The hard work you've put in to get to where you want to attend a school
All these things must be prepared within a particular word limit determined by the school, making this task all the more challenging.
You can pay someone to write a personal statement here at StudyBay. We can review what you want to convey and prepare a strong statement that works for your situation.
We can prepare well written statements for students who wish to attend various Canadian schools.
These statements include ones for these points:
General college or university admissions in Canada
PhD students and other graduate programs: a statement here can focus on the scientific aspects of your future work
Postgraduate studies: this statement will cover the studies you've completed over the years and how you're aiming to continue your work
Scholarships, particularly ones catering to specific study fields
Application into specialty schools, including nursing school
The thorough details in your statement will be critical to your ability to enter your dream school. Our writers can use their writing skills to highlight your skills and interests. Our work is about making the process of applying to a school easier to manage.
Remember that your personal narrative is critical to your success in admissions, and it has to be thorough and viable. But when you hire us, you'll be assured you will receive the help you need when preparing this critical document.
New Here? Get $5 OFF
We are a team of enthusiastic professionals and geeks in our field.
At the very start of the project
Who Are the Experts?
We engage alumni of the world's top universities and colleges to become Studybay experts. We carefully check each candidate's academic and professional background before hiring.
Cooperate with those who graduated from the best universities and colleges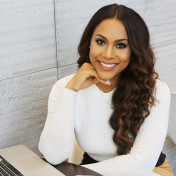 Charly B
Other
5037 reviews
11023 finished papers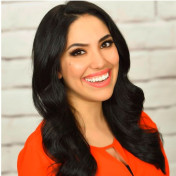 Michelle B
Nursing
2725 reviews
5248 finished papers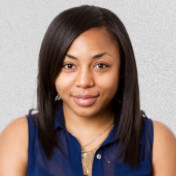 Winnie R
Business
2525 reviews
4838 finished papers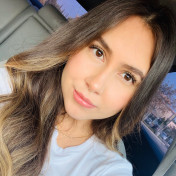 Kaylan D
Other
2152 reviews
4474 finished papers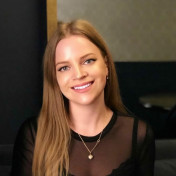 Robinson T
English
2055 reviews
3577 finished papers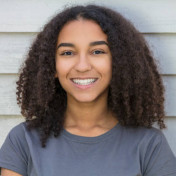 Marcy W
Other
1968 reviews
3520 finished papers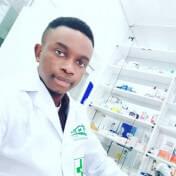 Josh N
Nursing
1966 reviews
3280 finished papers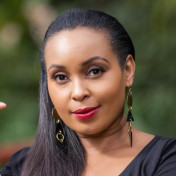 Favored G
Education
1727 reviews
3508 finished papers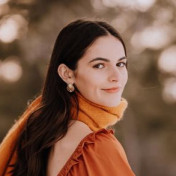 Bailey T
English
1567 reviews
3349 finished papers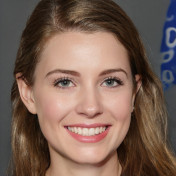 Fibonacci S
English
1446 reviews
3266 finished papers
How It Works
Sorry, your browser doesn't support embedded videos.

Step 1

Tell us about the project and your requirements

Step 2

Compare offers from top experts and pick the best one

Sorry, your browser doesn't support embedded videos.

Sorry, your browser doesn't support embedded videos.

Step 3

Chat with the expert and get your project done on time
6 Reasons to Join Studybay
Unlimited Support 24/7

Money-Back Guarantee

96% Customer Satisfaction Level

52,000 Experts World Wide

760,324+ Words Written This Month

1,650,000 Students Got
Helped Over the Past Year
Contacts
Want to contact us directly? No problem. We are always here for you.



Disfraces de boda en México
Order an academic assignment
Enter your email address to order from this writer.